A Few Words About Us
iSystems was founded in 2004 by a group of engineers with over a decade of experience in the development of custody transfer metering and process control systems for natural gas, industrial gases and oil. With this experience, iSystems offers a wide range of solutions, from consultancy to supplying turnkey systems, from relatively simple standard units to border metering stations and calibration rigs.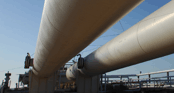 The Problem with System Integrators...
Many system integrators and metering consultants are either "captive" or biased, being part of larger companies selling the separate instruments and equipment, or having alliances with such companies. They are often limited to using their own or their partners' products to provide an overall solution. In many cases, this is not in the client's best interest.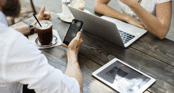 The iSystems Solution is based on the customer's needs
iSystems is one of the few fully independent System Integrators for custody transfer metering systems. Our partners have all been selected on their technical merits, and we don't have any financial relationships with vendors or other conflicts of interest that would prevent us from providing optimized solutions for our customers.
What We Offer
Where To Find Us
iSystems is located in Antwerp, one of the leading cities in the Flemish part of Belgium.
Known worldwide as a center of the diamond industry, Antwerp is also Europe's second largest seaport for international shipping freight and the seventh largest in the world. It's Europe's largest and most diversified petrochemical center, with no less than seven of the world's top chemical companies having one or more production sites in the Antwerp petrochemical cluster. The city has excellent cultural and technical resources, and the vibrancy that comes from strong cultural links to many other parts of the world.
And of course, we're only a few kilometers away from Brussels, the heart of the European Union, and within 2 hours by high-speed train of major cities such as London, Paris and Amsterdam.
Google Map...